The Mission of CGI
The Mission Includes:
Safe operation at work site

Highest quality work product

Skilled and reliable field work crews

Company culture that promotes customer service
The Company Goals and Priorities
Customer satisfaction

Develop large customer base

Trained employees

Maintain an exemplary reputation in the industry

Consistently upgrade technical software systems for administration and construction.
CGI Staff
Staff members hold advanced degrees and have years of experience in the industry.

Equipment operators are highly skilled and strive to ensure quality and productivity through efficient and safe operating methods.

CGI has loyal and dedicated employees that have years of service to the company and its clients.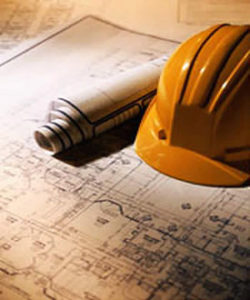 Principals
Michael Montoya –
President
Michael Montoya has a Bachelor of Science in Construction Management from the University of New Mexico and a Master's Degree in Business Administration from the University of Phoenix. He currently holds licenses for GB98, GA98 and GF98. His 25 plus years of construction experience ranges from small residential projects to multi-million dollar commercial and industrial projects. His areas of expertise are in logistics, estimating, project management and the daily operations of the business.
Benny Montoya –
Vice-President
Benny Montoya has 40 years of invaluable experience as a Project Manager and heavy equipment operator. He has an extensive background in all aspects of site development, paving, road construction, and demolition. He has been involved in countless projects from beginning to end and continually strives for excellence and productivity in all his projects.
Mario Medina –
General Operations & Safety Manager
He has a Bachelor's Degree in Business Administrations from the University of New Mexico and Master's in Business Administration from the University of Phoenix. He has worked in all areas of the company, from preparing plan documents for bidding to working in the field setting grades, measuring quantities, and working/supervising crews. Mario is now the General Operations Manager for the company and oversees all aspects of project management, employee training and corrective action documentation. Mario is also responsible for CGI's Safety Program, OSHA Compliance and Fleet Management. His certifications include OSHA 10, OSHA 30 AGTEK software & GHS.
Nancy McRae – 
Employee & Systems Manager
Nancy McRae is a US Army veteran, who has nearly 40 years of administration experience. She handles all aspects of Human Resources and accounts receivable, as well as overall administration of company functions and systems. Additionally, she oversees all insurance and company payroll, legislative action, and employee documentation. She oversees the CDL program and all DOT required.
Trula Howe –
Business Operations Manager
Trula Howe has been with CGI for more than 15 years, and now oversees all administrative functions for the company, including various aspects of accounts payable, project billing, contract review, submittals, permitting, warranties, subcontracts and other project documents as needed. Tru also handles all certified payroll, quarterly audit coordination, maintenance documentation, and provides administrative support for all project managers, superintendents and estimators. Tru works with other members of management on customer outreach, marketing and social media. Tru has over 20 years of safety experience, including several years at LANL in safety and excavation permit inspections. She has OSHA 10 and OSHA 30 certifications and helps coordinate the Safety Program at CGI.
Edward Martinez –
Field Operations Manager
Edward has over 20 years of experience in the construction industry. He coordinates workers' schedules, ensuring each person completes their work in the correct order for the project to progress efficiently. He enforces safety rules and makes sure all workers have the right tools, equipment and materials to get the job done correctly. He provides day to day oversight and direction to the foremen and project managers assigned to on-site construction projects. He is responsible to protect and promote the interests and values of the company in all matters and to take actions as required to satisfy these responsibilities. Edward brings specialized knowledge and experience in executing projects. He plans and reviews the construction project with the General Superintendent and Project Managers on a weekly basis. He supervises the scheduling and completion of warranty issues and prepares for project startup with the General Superintendent and Project Managers.
Randy Calderon –
Regional
Project Manager
As Regional Project Manager, Randy is responsible for the management of all CGI projects outside of the Albuquerque area. He organization and oversees field crews, including dispatch and equipment assignment. He reviews bids to make sure the crew performs all work per quote and contract. He is also involved in some estimating work for small jobs and helps price out any change orders that may occur during a project. He works to cultivate new relationships and maintain communication with customers, suppliers, and coworkers.
Jon Pattison –
Project Manager
Jon Pattison has been with CGI for more than 5 years. He started out as a laborer, working with site crews and training on all forms of our equipment. He has demonstrated an aptitude for site management and customer service, and was promoted to project super. He is familiar with all aspects of CGI work, as well as grade checking and setting, and some experience with project estimating. He is responsible for communicating with customers and handling daily project operations and documentation. Jon has certificate from Oklahoma College of Construction, and he has a certificate in Project Supervision through ABCNM, as well as his OSHA 10 and OSHA 30 certifications.
Adam Sanchez –
Project Manager
Adam Sanchez joined the CGI family in 2015 and worked his way up from paving crew to site super to project manager, through his hard work, commitment to excellence and attention to detail. He completed his OSHA 30 certification and obtained his class A CDL through the company program. He oversees multiple crews and dozens of jobsites, making sure projects stay on schedule and the work is top quality, and keeping the communication lines open. He takes a personal interest in the success of each job under his responsibility, keeping safety first and staying on top of customer needs and requests.
Philip Ithurria –
Asphalt Division Manager
Philip Ithurria is one of the most experienced Asphalt managers in the state, with more than 35 years of experience. He oversees all paving and asphalt maintenance jobs to ensure excellence in quality and customer satisfaction. He has extensive experience in all aspects of paving: commercial, industrial, residential and asphalt maintenance.
Jesse Gonzales –
Paving / Asphalt Maintenance Foreman
Jesse Gonzales has 10 years of asphalt paving experience. He started out as a paving laborer and worked his way up, by demonstrating capability, a great work ethic, and a commitment to customer service. He is now responsible for leading the asphalt paving and maintenance crews, working alongside our Paving Manager. He communicates and coordinates with customers on scheduling, quality assurance, and any warranty follow up. Jesse also helps train members of the paving crew, encouraging them to learn new skills and equipment, and improve their position within the company. Jesse has a certificate in Project Supervision from ABCNM and has his OSHA 10 and 30 cards.
Randy Pulliam – Estimator

Randy Pulliam is one of our key estimators, taking care of estimating and pricing requests for earthwork, paving, demolition and general contracting needs. He works closely with our project managers to ensure all details have been covered, and maintains good relationships with suppliers and vendors to obtain the best possible material prices. He also helps with engineering needs and reputable contacts for other trades in association with projects.
Jason Chavez –
Senior Estimator
Jason Chavez has a Bachelor of Science degree in Construction Management/ Engineering from Arizona State University. He oversees all estimators and handles pricing and in-house estimating and take-offs for all facets of work, ranging from small single family residential to large scale subdivisions and commercial projects. The use of advanced computer software and methods helps to accurately and effectively bid jobs to our vast clientele. He also manages face to face meetings with prospective clients, field measurements, site visits, and verifying plans. Jason attends pre-construction and pre-bid meetings when necessary. His other duties include contract negotiation, along with plan/estimate interpretation and implementation in the field. His certifications include OSHA 10, AGTEK software & First Aid/CPR.
Freddy Olsen –
Risk Management & Data Manager
As Data Manager daily duties include development, maintenance and reporting of the company database by organizing, storing and analyzing data. He is also administrator of GPS system and fleet fueling, document management, desktop/server systems, and all things IT. Other duties include Risk Management, utility locating, and supporting others in the daily use of data systems.